Go Green With Solar Technologies
Solar At Home With Solar Spirit - The Best of Green Energy
Go Green With Solar Technologies
Solar At Home With Solar Spirit - The Best of Green Energy
At Solar Spirit, we value solar energy and envision it as the future of energy. With an array of residential solar panel system to choose from, we have got all your solar panels for housing needs covered. Our experienced team of solar panel experts provide quality workmanship when it comes to helping you make the right residential solar panel system choice and provide premium installations at prices that are highly affordable.
See what people who went solar with Solar Spirit have to say!​
Amongst heaps of installers available today I opted for solar spirit as I was told that their installation quality is the best. Their installers were punctual and gave an accurate estimate of how long the installation was going to take. I would say that there was minimum noise and disturbance whilst they were working on… my roof. The work was nice and neat. They then explained about the next steps and timeliness. The electric inspector came down on the day after the installation and certified the system. The request to power core to connect to the grid was sent immediately. I've had my 5.04KW system run inning for about 10 days. During warm days it generates over 35KWH. On average the generation stands at around 28KWH per day (There had been a couple of 16C days). My electricity usage has dropped from 8Kwh per day to 2Kwh. Once my grid connection is approved by Powercore I will be able to comment on the savings. Post the installation Solar Spirit contacted me twice to check if everything works well. They provided a written guarantee over everything and advised us to contact them if there is any issue. I will highly recommend solar spirit to anyone, who is keen on going for solar. Read more "Dhanushka Fernando"
Dhanushka Fernando
Green energy is efficient energy!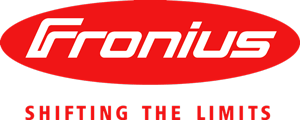 Solar Power System That Are Ideal For You
Solar Spirit - Solar Power For Every Home And Commercial Space
Solar Panels
We only use high quality, durable, long lasting and the best solar panels in Australia from reputable solar manufacturers that we trust to be around for a long time.
Solar Battery
The quality of your solar inverter has a big impact on the overall performance of your system. This is why Solar Spirit only use what are considered by most
Solar Inverter
A solar battery storage system will allow you to benefit more from having a solar power system. We've teamed with Solax to bring you the X Hybrid series Solax Box
Residential and Commercial Solar Power System
Provider
In
Solar Spirit – Bare Solar Essentials For Australia
Solar Spirit is a solar panel, solar battery and solar inverter provider for residential as well as commercial uses in Melbourne and Brisbane. With the vision to provide clean energy to everyone in Australia, Solar Spirit is a family that's growing everyday.
Request Your Solar Quote
Don't guess! Speak to our experts and know the best quote! With an array of residential solar panel system to choose from, we have got all your solar panels for housing needs covered.